Download here
Available for: iPad 2, iPad 3, iPad 4, iPad Mini | iOS 5 or higher
Light Painting App for your iPad
Lume is the most advanced light painting app in the App Store. Draw mind blowing light paintings on your iPad!
Instead of using a camera and real lights you can simply draw with your fingers and get beautiful light paintings with the most natural quality around.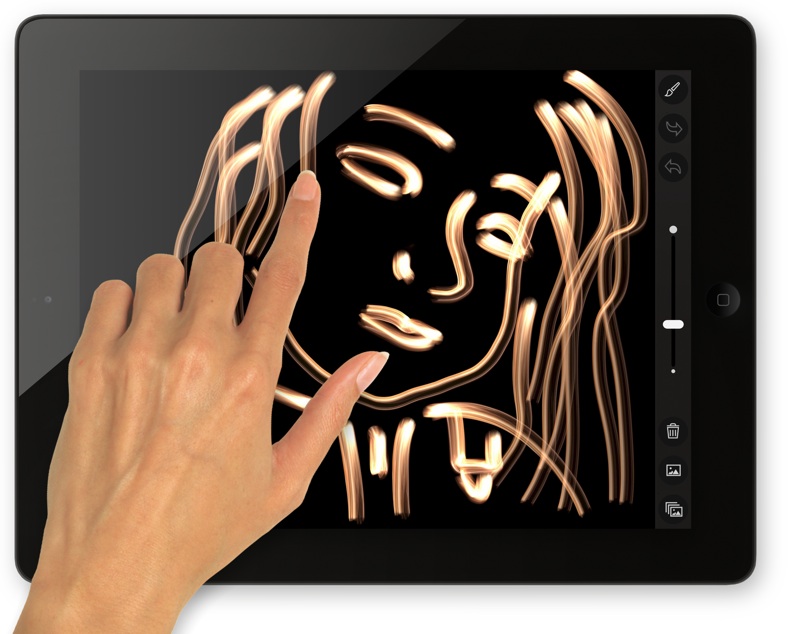 CREATE AWESOME LIGHT PAINTINGS
You don't need to be a talented painter to have fun with this app. Even very simple drawings like a heart or some words look brilliant right away.
Simply create a personal birthday invitation with it, tell your partner how much you love them or create a light painting protrait of yourself to use as your facebook profile picture.
Or simply draw sketches for planning classic light paintings.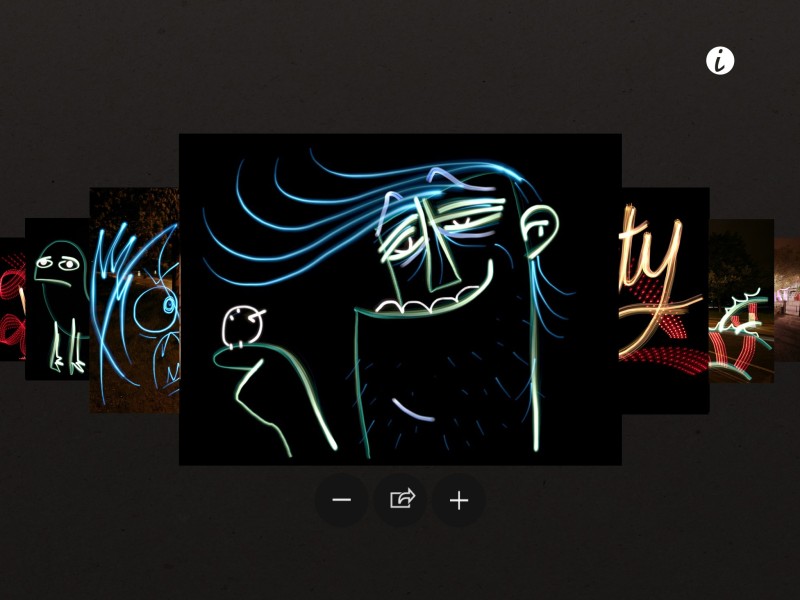 Impressive Light Brushes
We put all our knowledge and experience in this App and developed a very powerful and high quality 3D brush render engine with the most natural look available.
All the light brushes in this App are based on our real lights used in our works. As a result the drawings created with Lume have the same brilliance as natural light paintings. We are really proud of the result and hope that you will like Lume as much as we do.